Popular PDF Tools
Today, there are so many PDF (Portable Document File) conversion tools in the market. Both online and desktop converters have become handy in our day-to-day document needs. PDFs are basically like images, very difficult to manipulate unless you have the right tools at your fingertips.
Chances are you'll get a PDF that you need to extract data, add words, insert images, or even convert to Word, Excell, and PowerPoint. And this is when trouble starts. If you don't have a reliable tool, you're stuck. Period. Okay, it's not that final. You can always type it out.
But to keep sane, PDF converting programs were invented for these particular times.
So, what should you consider when choosing a PDF Converter?
Supported file formats
You're already working with a stubborn file format that's so hard to edit. You don't want a stubborn program that limits the file formats you can convert your PDF files to. A great platform should support all the common file formats including Word, Excel, PowerPoint, JPG, PNG, etc.
Quality of conversion
The best PDF Converters retain all the formattings and data in the original file. You don't want one that leaves brand names and watermarks on your documents. No fretting over corrupt files and low-quality data.
Conversion speed
We are talking productivity so you don't want to waste 20 minutes watching a document upload. or another 10 waiting for it to convert. Time is money. An ideal PDF converter works fast. In fact, you should be done converting in a minute.
Batch Conversion
there are times you have hundreds of PDF files to convert. Uploading and converting them one by one will take a whole day. a powerful converter allows batch conversions in minutes saving loads of time.
UI Design
well, you can't get the maximum benefits of software if you can't use it. Your ideal converter needs to be easy-to-use, clean interface and should load fast. A clunky interface will only hold you down.
Now let's get to the main dish.
Best PDF Converter Tools
Adobe Acrobat Pro DC
Adobe Acrobat Pro DC is the most popularly used PDF editor application software.
Developed by Adobe.Inc in 1993, Adobe Acrobat has been renamed several times in a series of upgrades, each evolved with new features. This "Document Cloud" version was introduced in April 2015 and branded so to symbolize the adoption of cloud storage systems such as Box, Dropbox, and Microsoft OneDrive, and the Adobe software as a service model.
Running on both Windows and macOS, it has powerful editing tools to view, create, edit text, add images, print, and also manage PDF documents. Additionally, you can also convert your PDF files to other formats including Microsoft Word, PowerPoint, Excel, JPG format, and vice versa.
No matter the device you are on, Acrobat Pro DC allows you to share and track progress on PDFs that are to be viewed, reviewed, and electronically signed. You can also automatically archive signed documents. This software offers you the absolute mobility you need to get work done from any location.
Filestar
Filestar is an easy-to-use, fast, and secure platform to cater to all your PDF needs. It ensures all Windows users are on the driver seat of their PDF files.
With Filestar, you are able to convert your PDFs into more than 100 file formats in a few minutes. Also, you're able to extract pages, merge, compress, add watermarks, protect, rotate, etc.
The good news, it takes less than a minute to manipulate your PDF file. And the icing on the cake, it supports batch conversion.
Look at these examples.
To split PDF
Download and install the latest version of Filestar.
Right-click on one or more Pdf file(s) on your desktop and select Convert with Filestar.
Type split in the search box.
Press Split.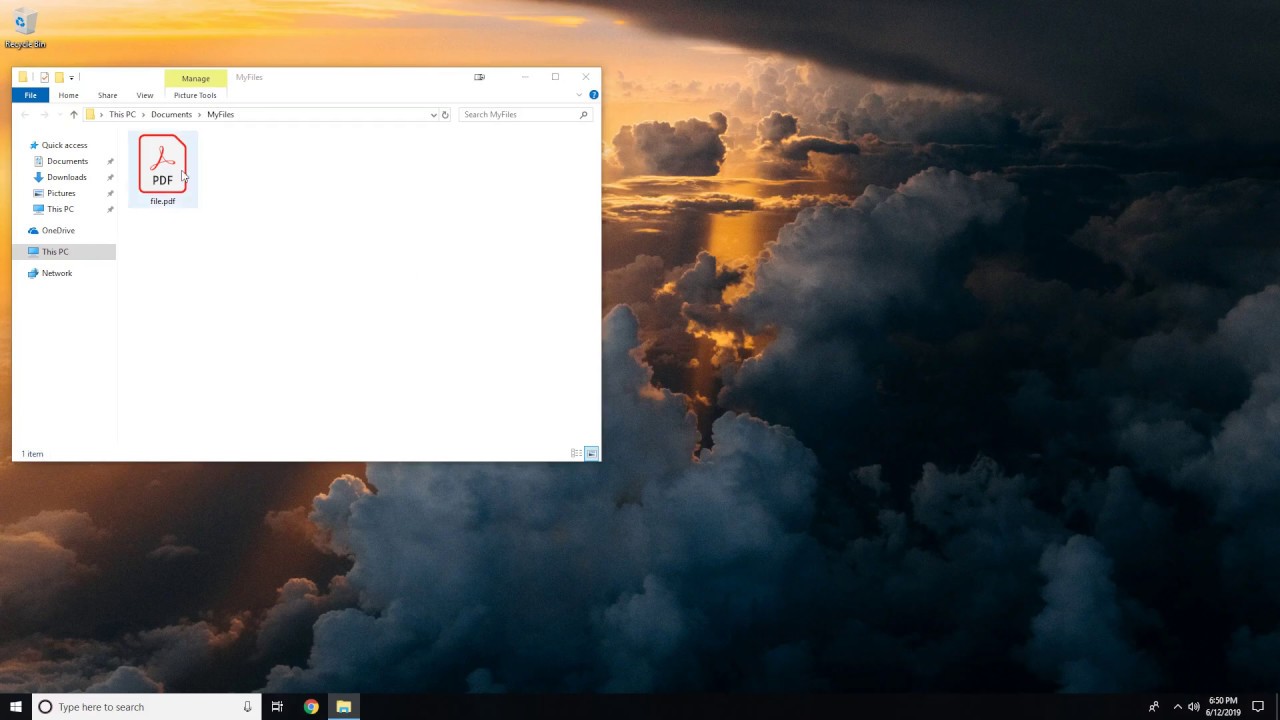 And you can do every other PDF manipulation using the same process. Basically, it makes magic with all your PDF tools.
Nitro Pro PDF
Nitro Pro PDF is a feature-rich and capable editor software, giving Windows users full control of their PDF files. Its most popular versions are the Nitro Pro 10, 9, 8, and 7. Nonetheless, let's get down to basics.
Nitro allows its users to modify the text, swap images, insert and rotate pages, or add a corporate logo. In editing, you can add, delete, insert, and extract text and images. It gives you the power to turn your PDFs into a custom creation. This varies from inserting custom logos, bookmarking, and adding watermarks. Scanned documents can also be transformed into editable PDFs that read the text in multiple languages.
For one with legal files, Nitro Pro allows you to add, edit, or remove Bates Numbers – indexing by assigning unique page labels, identification, and time marks – and process multiple files in a single batch. Additionally, you can digitally sign a document without printing or scanning a single page, as well as share and convert documents to and from Microsoft Office formats on your device.
PDF Architect
PDF Architect is a unique software application that is easy-to-use and highly customizable for Windows users. It is made by PDFForge and can be purchased as a series of modules. Although it offers a high proposition for your needs, this software is quite limited. The free version allows you to only read PDFs whereas for the other range of functionalities, you are required to buy certain modules to edit, convert, or create documents, or you can opt for different packages such as Standard, Pro, or Pro+OCR.
Spoilers aside, PDF Architect stands out in a crowd of competitors for its numerous functions, such as merging documents, rotating pages, viewing, batch conversion, electronic signing, and OCR. These are also matched with a decent converting performance from and to Microsoft Office formats. With cloud storage connectivity, PDF Architect is integrated with Google Drive, Box, Dropbox, and OneDrive to offer different users a shared pool of resources. Security for documents is also reliable.
As a PDF Architect user, you will have over 20 languages to your disposal, allowing easy conduction of activities internationally.
Smallpdf
Talk of convenience!
This is a web-based PDF application that lets you perform all basic PDF functions without downloading or installing an actual PDF software on your device. It is popularly used by nearly over 100000 businesses and more than 15 million individuals worldwide. If you have no need for complicated PDF features in your daily routine, then this application is perfectly designed for you.
Just like any other PDF application software, Smallpdf allows you to merge, split, compress, and convert PDF files efficiently. It also includes security functions, such as electronic signing and a password protection system. This is enhanced by a 256-bit SSL encryption on each file transfer and the automatic deletion of files from their servers.
It is easy to use with a drag and drop function and also an integration system with Google Drive and Dropbox for further editing capabilities.
Kofax Power PDF
Kofax Power PDF, initially named Nuance, is an ideal software for regulated businesses such as healthcare, insurance, manufacturing, and legal institutions to name a few. This is due to its strong security systems with e-signatures and redaction features that help ensure document integrity.
This tool allows users to create, edit, convert to MS Office formats and vice versa, merge, split, and share PDF files. You can also scan documents with an award-winning OCR technology into PDFs and create searchable, editable files. Integration with the cloud storage system has also expanded from its former version, including Microsoft OneDrive and Kofax Sign.Doc.
Although they lack a free version, Kofax Power PDF offers a free trial.
PDF Escape
PDFescape is a free, online PDF reader and editor that allows users to perform basic PDF functions without actual software. Just like SmallPDF, all you require is a compatible Internet browser and an active Internet connection. Voila!
With PDFescape, you can annotate, merge, edit, print, extract, insert and convert pages to Microsoft Office formats and vice versa, or image formats such as JPG and PNG. Other simple features such as rotation, bookmarking, submit and reset buttons, and zoom is also available.
Document integrity is enhanced by 256-bit encryption and password protection and electronic signatures. This application also protects your information from cybercrime through regular checks by an outside security agency to affirm the security of their systems.
Soda PDF
The Soda PDF software was first developed by LULU software in 2010. It is a PDF solution for all your needs and requirements. It is available as a desktop application and a web-based application.
Found in various versions, your typical PDF functions such as view, edit, merge, extract, rotate, and converting from and to Microsoft Office formats, images, HTML, and more are available. Unlike other PDF tools with Standard and Premium packages, Soda PDF has Home and Premium plans.
A modified version, Soda PDF 2012, was developed with 3D viewing alongside other basic features while Soda PDF 5 had the interface redesigned and additional features such as improved layer management and form creation, annotation, and support for TIFF file format.
iSkySoft PDF Editor
iSkySoft editor is among the leading PDF editors for Windows and macOS. It comes with an easy to learn the interface and amazing tools to assist you to modify or convert your PDF files.
This editor allows you to extract, split, edit, remove or add images, alter the font, merge files, and encrypt your files with a password or restrict any manipulation on files. With a decent annotating tool, you can highlight texts, comment, add sticky notes, bookmarks, stamps, or text boxes on a document.
The conversion tools offer a variety of formats from Microsoft Office formats to HTML and epub among others. iSkySoft also allows you to compress files as well as edit scanned documents with the help of an advanced OCR feature.
---