The complete guide to image file extensions and when to use them
If you are handling the marketing or designing images for a business, getting the file format right is the key to, well, everything. Whether it's updating social media images, website photos, printing, creating business cards, knowing your file extension is critical.
There is a diverse array of file formats that even Scrabble Champs have to get a dictionary. So it's not surprising to be answering, "Will this do? Or which format do you want?" Every graphic online or printed comes from an image file.
It's liberating to know that GIF isn't the only delicious peanut butter. And there are many more pesky little files you can use to create web and print visuals. In this article, we'll give you a breakdown of the different formats and when to use them to help you wade through the madness.
Welcome to file formats 101!
Speaking broadly, we know we have vector and raster image files. Raster images are made of a series of Pixels while vector images are constructed from mathematical calculations. The pixels can either be high or low but the curse is you can't stretch them beyond what they are intended to fit. Yes, Photoshop works like magic but it can't create pixels from the blues. You'll end up with unclear, blurry, and distorted raster images. On the other hand, vector files come with a blessing of scalability. You can have them as small as a postage stamp or as big as an 18-wheeler.
9 most popular image file extensions
Raster image files
1. JPG/JPEG
It's the most used file extension for saving images online and on mobile phones. They can either be of high, medium, or low-quality versions. A high-quality JPG file has undergone minimal compression. If you want to compress high detailed images with different colors, use JPG.
When to use JPG:
Uploading online photos or artwork to websites or social media.
Sending images as email attachments.
Printing photos or artwork. High-resolution JPG files are great for editing and printing.
However, never use JPG file extension if you need a transparent file or a layered editable image
PNG
PNG files are transparent and they have high color depths. They are lossless files hence they are great for editing as the image quality remains. However, they have a low resolution making them unsuitable for print.
When to use PNG:
For web graphics that need a transparent background. The images appear sharper and of high-quality.
When displaying small color palette images.
For small images with simple shapes, texts, and colors like logos and icons.
Never use PNG for artwork, photos, and printing projects.
GIF
When it comes to animated graphics like email images, memes, or banner ads, GIF is the most used file extension. Every other day social media has a new Honey Boo Boo or cat animated videos. It is a lossless image file that supports transparency. But it has a limited color palette and it doesn't support CYMK.
When to use GIF:
For web animations like funny memes.
When you need a transparent image like icons.
However, never use GIF for photographic-quality, printing, and layered editing projects.
TIFF
The Tagged Image File Format is a lossless file format mostly used for photography and desktop publishing. Regardless of the number of times you re-save the image, the high-quality is retained. It supports transparency and layers making it suitable for editing software like Photoshop.
When to use TIFF:
Printing high-quality graphics popular with most publishers.
Creating high-quality photos/art scans.
Never use TIFF for web graphics as they are optimized for print. TIFF files will negatively impact your page loading speed.
PSD
Anyone who has used Photoshop has come across the PSD (Photoshop Document) format. The beauty of PSD files is that they may contain vector layers making them suitable for different projects. PSD files can be exported as JPG, PNG, or TIFF.
When to use PSD:
When you need to retouch, adjust colors, or add text to photos.
For artwork edits for print or digital.
For website or app mockup as you can easily adjust UI elements.
To create fancy animations or videos.
Don't use PSD for online or print images. You have to convert to a format that your audience can view. Also, most printers don't work with PSD files.
With Filestar, you can convert PSD to JPG or TIFF depending on how you want to use your image.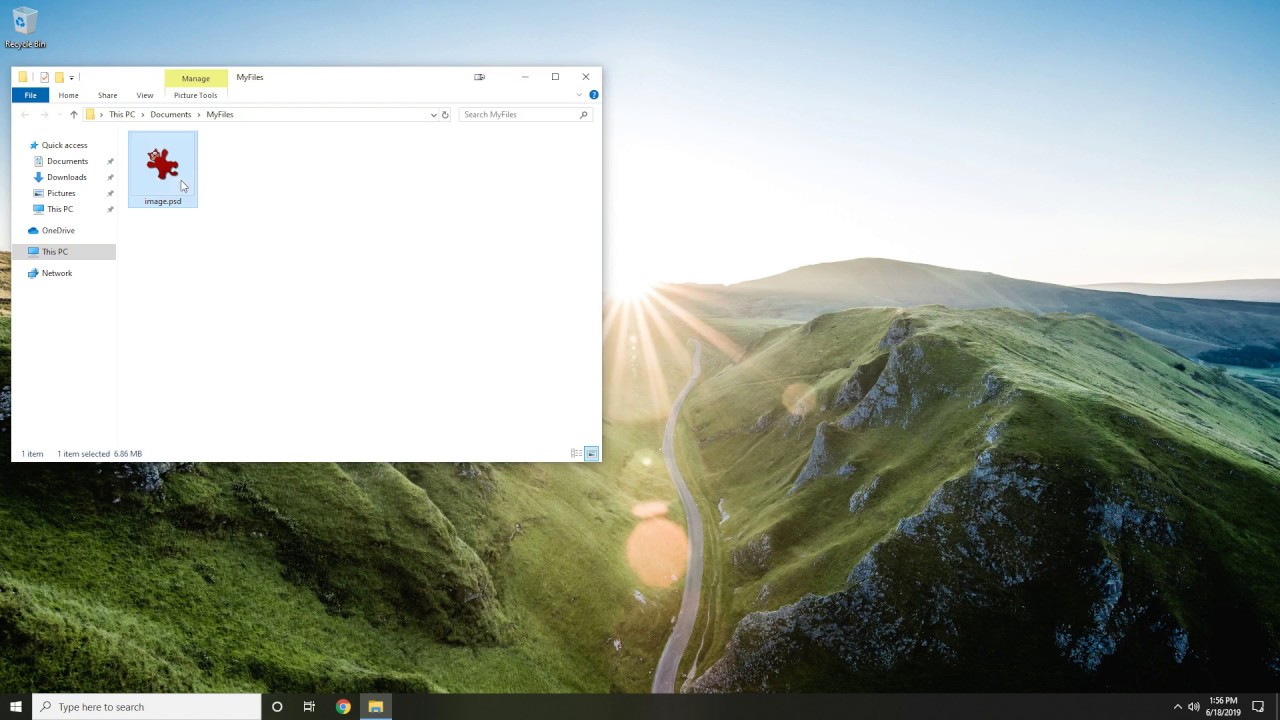 Vector image files
PDF
PDF has remained the most popular universal format used to display documents and images correctly irrespective of the OS, device, or browser. It can be used to display even raster graphic files and spreadsheets. Most printers work with PDF files because of its near-universal standard. You can easily convert JPG to PDF to send the final design to production.
When to use PDF:
For ready-to-print images.
To display documents online like flyers, booklets, posters, and magazines.
EPS
This is another vector file developed to create high-resolution images for print. It's not popular with Adobe products but Corel Draw or Quark use it. It's possible to create an image to use for larger or smaller designs thanks to its scalability feature.
When to use EPS:
To send logos to clients. The design will be clear regardless of the device resolution.
Don't use EPS to display graphics online or when working with artwork/photographs.
AI
Adobe Illustrator is the most used format for creating graphics from scratch. Most designers have it in their design arsenal. It's the most reliable format for vector images and it's also very easy to manipulate. AI format is based on both PDF and EPS file formats. You can export these files like JPG, PNG, PDF, TIFF, PSD, or GIF.
When to use AI
To edit vector graphics.
To create logos, icons, or brand mascot.
For one-paged print designs like posters, flyers, business cards, or notecards.
However, don't use AI format to edit raster images as Illustrator has limited editing tools for artwork and photographs directly.
INDD
The INDD files (Indesign Document) are created in Adobe Indesign. If you are looking for advanced typography features to create rich designs, you can combine files from Photoshop and Illustrator in Adobe Indesign. INDD files have sophisticated and more professional page layout options.
When to use INDD:
In large publications like magazines, eBooks, brochures, and newspapers.