Convert Otf To Woff
Download and install the latest version of Filestar.

Right click on one or more Otf file(s) on your desktop and select Convert with Filestar.

Type convert to woff in the search box.

Press Convert.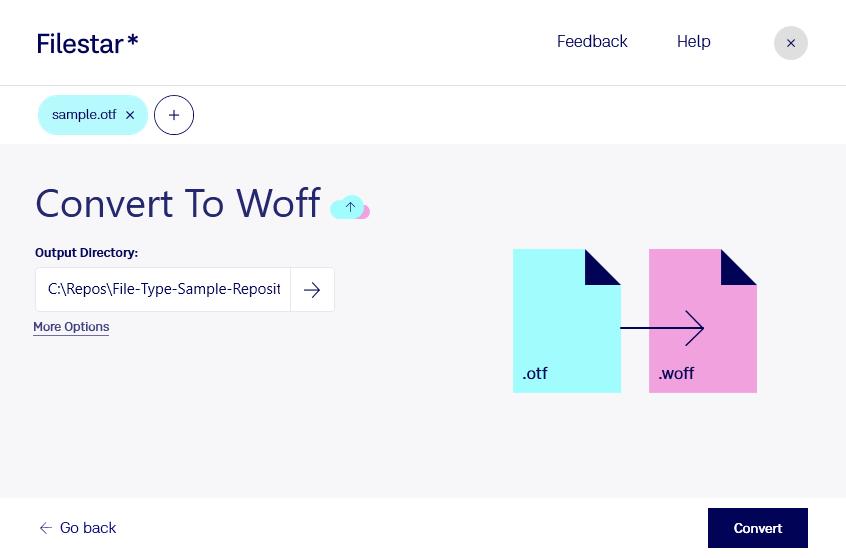 What is the difference between .otf and .woff?
Extension

.otf
.woff
Format

Binary
Binary
Category

Font
Font
Developer

Microsoft, Adobe
WebFonts Working Group
Description

An OTF file is a font file saved in the OpenType format developed by Adobe and Microsoft. It combines aspects of the PostScript and TrueType font formats. OTF fonts are fully scalable, meaning the characters can be resized without losing quality.
A WOFF file is a web font file created in the WOFF (Web Open Font Format) format, an open format used for delivering webpage fonts on the fly. It is saved as a compressed container and supports TrueType (.TTF) and OpenType (.OTF) fonts and also supports font licensing information.
MIME Type

font/opentype
application/font-woff
Sample
Wikipedia
Convert Otf To Woff Today
Get started within minutes