Working with CAF - how to open and convert CAF files
Mac users have most likely come into contact with a .caf file extension.
Apple Core Audio technology creates and saves digital audio in CAF (Core Audio Files) files. It's an Apple native file but Windows users can open and view these files using Apple's QuickTime Player, Apple Logic Pro 9, or Audacity programs. These files store audio data as well as text annotations related to it.
It is very similar to WAV and AIFF file formats but you aren't limited to only 4GB of data. Additionally, you can store data from several audio channels. Cool, right?
How to open a .caf file?
Double-click the CAF file on your PC and it will open automatically if the application meant to open it is correctly set up. If you don't have any application to open the file, you can choose to either install the app or convert the file. If you opt to install an application, Apple's QuickTime Player and Audacity work well with Windows so you can install either.
On the other hand, you can convert CAF to WAV which is the standard audio file format for Windows. Your audio will remain the same quality as the original as WAV files store audio in uncompressed chunks. Besides, both Windows and Mac users don't need any third-party apps to open .wav file extensions. Windows Media Player, QuickTime, iTunes, VLC, Winamp, are some programs that can open WAV files.
All you have to do is double-click the file and your default audio player will kick in.
Convert CAF to WAV
Filestar offers an easy, quick, and secure way for .caf to .wav file conversion. Have a look a the skills page here.
Once you have downloaded Filestar, right-click on the CAF file on your desktop, choose to Convert with Filestar*. Then just type in *Convert to wav, and click Convert.
It's really that simple!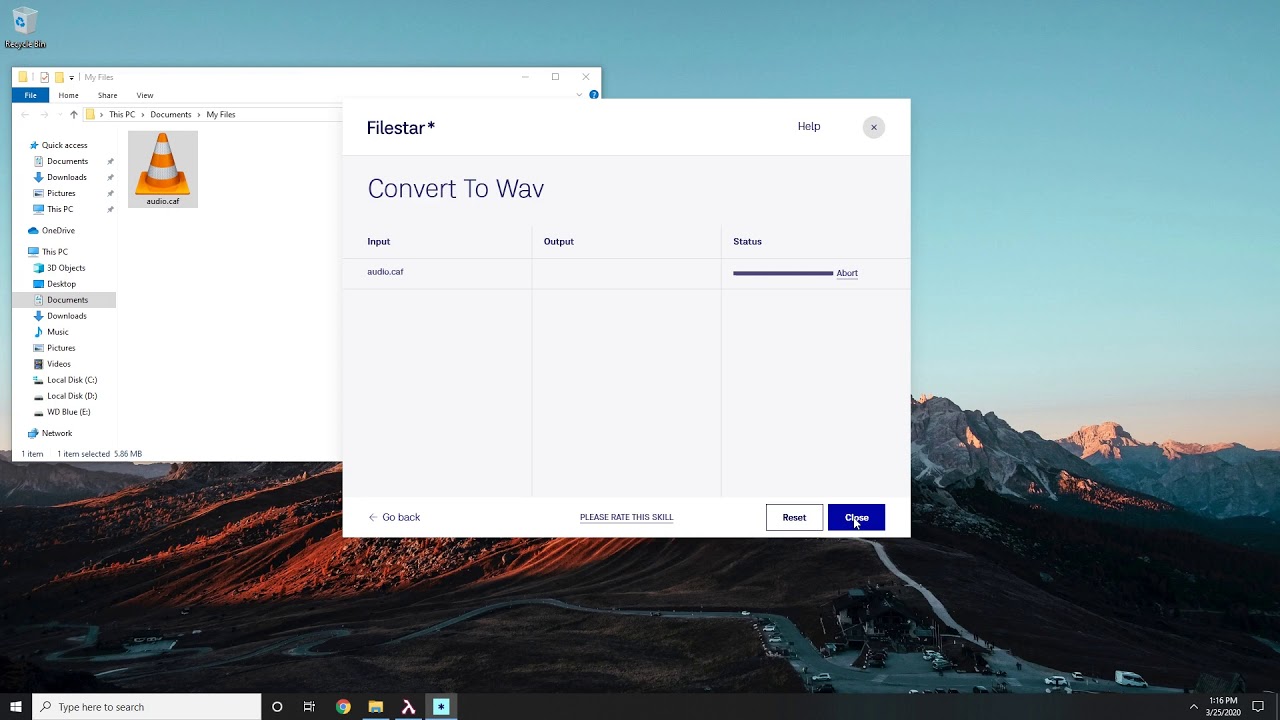 Download Filestar*
Be more productive today!