The best image formats for web designers
Web designers have two factors to consider when choosing the type of image to use on a web page. The image format and page optimization. For your images to be crisp and pages to load faster on all browsers, these two factors have to be spot-on.
Get one wrong and the website might load at lightning speed but have horrible-looking images. Or, have pages that take forevermore to load with absolutely gorgeous images. Dealing with either possibility is insane. Absolutely no-no! And that's the reason behind this article. Image formats are so significant in web design trends today.
Why the image format matters
Performance: Image formats come in different sizes. Some occupy more space than others. The heavier images lower your page loading speed, therefore, negatively affecting the site's performance.
Scalability: Image quality suffers if too much shrinking or stretching is done on it. The only leeway is using a scalable image format to ensure high-quality images on any screen size.
Appearance: Well, some image formats have so much detail making them of higher quality than others.
To maintain brand consistency, most designers prefer to stick to one or two formats throughout the website. Our rule of thumb is, stick with the formats that give you a balance between quality and performance.
Best image formats for the Web
The two primary image files are raster and vector and they have been used to develop numerous image formats.
With raster images, you can create a subtle blend of numerous colors on the color gradient. The visual effects are easily embedded so they are mainly used for cameras. On the other hand, a vector image file can neither support numerous colors nor create a color gradient. They are developed through mathematical calculations making them easy to scale.
The best raster files for the web include JPG, PNG, GIF, WebP, and HEIC. The best vector files are SVG, AI, or EPS.
Before we go through these files, it's important to know you can convert any of these files to another. If the one you've picked isn't working, worry not, you can always use Filestar to convert it. For instance, you want to use GIF animations but you're afraid of reducing the site's loading speed, you can convert GIF to WebP. It's super easy and fast. Check out this how-to convert WebP to GIF video.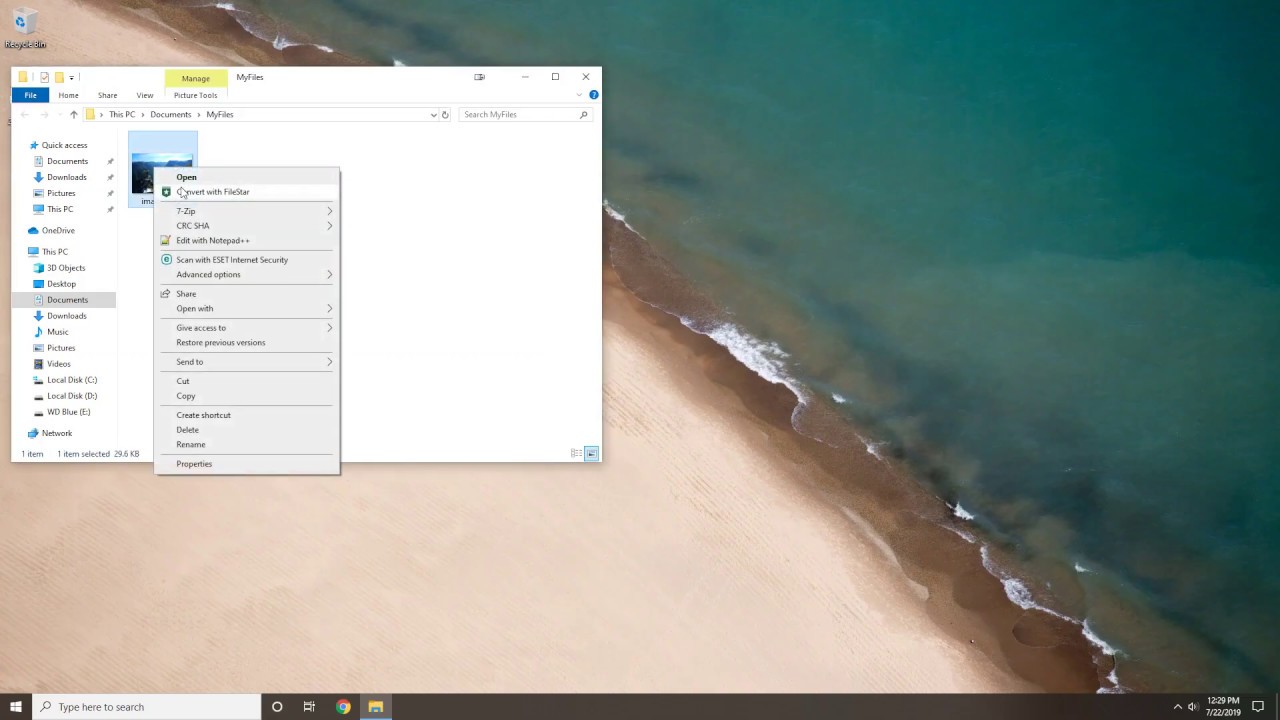 1. JPG
JPEG/JPG formats are best suited if you want to display millions of colors. If you are developing a real-life image or a photography site, this is the format to use. You can use them on social media as well thanks to their ability to display eye-catching colors.
They undergo high compression levels resulting in small image sizes. So it's very easy to upload and download JPG images. Usually, there's a loss in image quality during image optimization as a result of lossy compression. However, the details lost are virtually invisible to viewers unless it's done over and over again.
The major downfall is the lack of transparency. You can't layer JPG images with other components. But they still remain number one for displaying photographic images online.
2. GIF
In this day and age, GIFs have become the mode of communication on all social platforms thanks to their animation support. It's mainly used to display short animated clips on websites. However, they weigh more because of the numerous frames used. So, use them sparingly on your website and only to showcase animations.
Yes, they support transparency but can only accommodate 256 colors. Our two sense, never use them for static images as they'll look horrible and never display complex images with GIFs.
3. PNG
They are as popular as JPG files online as they support millions of colors. It was introduced to replace GIFs so they are smaller in comparison. PNG files use lossless compression so the quality isn't compromised during image modification. For this reason, you're safe using PNG instead of JPG for images with fewer color data.
Also, screenshots are best displayed using PNG format. Saving them as JPG will only make them have blurry edges. Images with a lot of texts like banners will also appear jagged if saved in JPG format. They are also popular with logos and icons as they support transparency.
Generally, they are much better in retaining image quality making them popular than JPG. And number one format for saving screenshots or images with less color data.
4. HEIC/HEIF
This is a newer image container based on HEVC compression. It supports the largest image features compared to other available formats making it a versatile image file. From multi-frame compression to multi-frame images, non-image data, animations, etc.
They are smaller and of better quality than JPG image files. The sites that display HDR, 4K, or 8K resolutions can use HEIC as it occupies less space while improving the visual quality.
However, the biggest problem is the browser and OS support. It's very easy to work with HEIC/HEIF on Mac but you have to think of the browsers and OS used by your site's audience.
5. WebP
Google developed WebP in 2010 to replace PNG, JPG, and GIF. It combines both lossy and lossless compression to come up with smaller but high-quality images. It also supports transparency and animations. It was created to be a web-capable image for page optimization so pages load faster and perform better with WebP.
The only downfall is that it's supported by Firefox, Microsoft Edge, Chrome, and native Android apps. Apple and IOS don't support WebP yet.
6. SVG
The Scalable Vector Graphics (SVG) is one of the best vector files available for the web. It is lossless like PNG and GIF and offers the best images for any resolution or size. Shrinking or enlarging the images won't distort them. It supports animation, transparency, and can showcase indexed and scripted images.
They are best for displaying logos on websites. AI and EPS can also be used instead of SVG.