How to Convert DDS to PNG
DDS (DirectDraw Surface) is a raster image file format that is mostly used by Microsoft DirectX Multimedia application. The format lets you store both compressed and uncompressed pixel formats. People who work with DXTn compressed files will tell you DDS is the preferred storage format for image data compressed using the DXT algorithm.
They come in handy to enhance a gamer's experience as they're used to store maps and textures in many game applications. They can also be used by Windows OS to store desktop backgrounds.
The major advantage of using DDS files is that they are small in size, therefore, they have a fast loading time. Designers can use as many textures as possible in one graphic card without worrying about space. Additionally, these files are ready to be used by various graphic systems and be read straight into the memory without any lag no matter the number of compressed files.
However, you have to keep in mind that they use lossy compression. As a result, a lot of color details and information are lost in the process when compared to the original file.
In walks PNG file format.
It uses lossless compression meaning all the quality, details, and data is maintained all through the coding and decoding. PNG files also support transparency and you can control the degree of transparency. This makes it easier to use PNG graphics anywhere online or in print.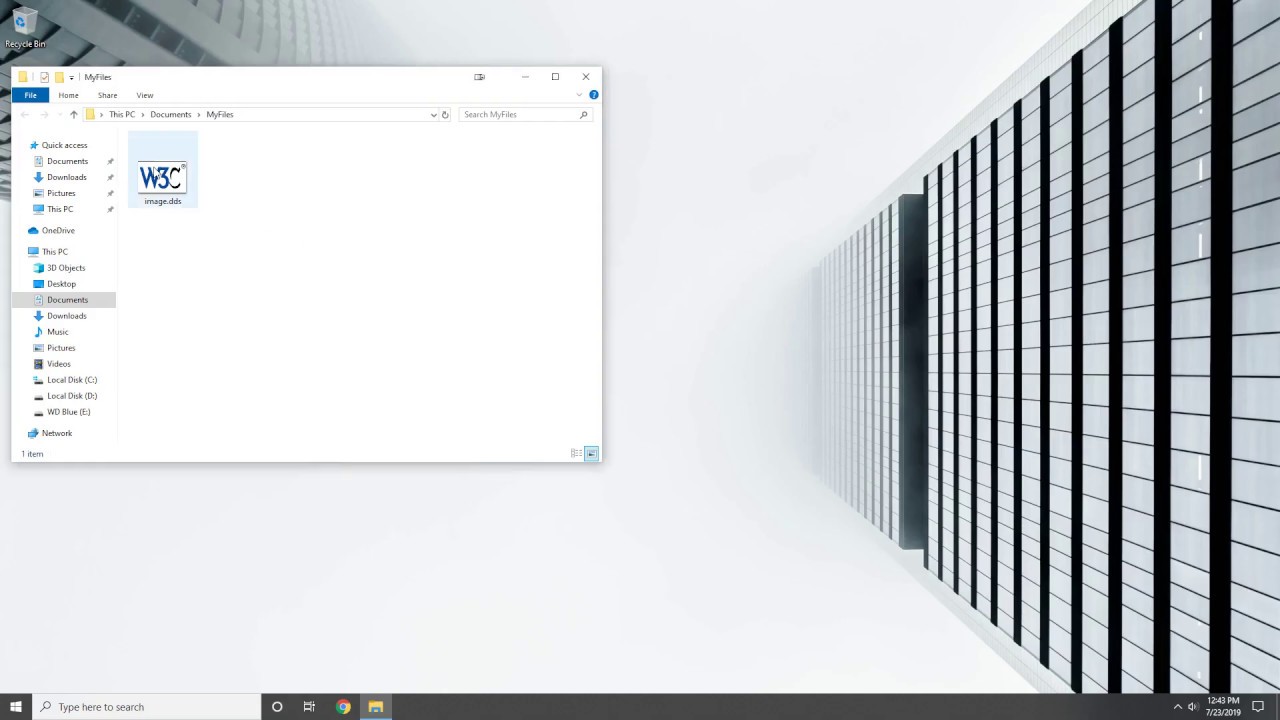 1.    Download and install the latest version of Filestar.
2. Right-click on one or more DDS file(s) on your desktop and select Convert with Filestar.
3.    Type convert to png in the search box.
4.    Press Convert.
And you are good to go!