How do I convert eBooks to Kindle Format?
Kindles are one of the greatest human inventions. They are efficient.
Ask any book lover and they will share that e-readers are one of the greatest things invented since sliced bread. The joys of keeping a library of books to choose from in their pockets and the ease of movement with no worry about lugging around a number of the hardbacks. Now, you get to carry thousands of books in your pocket.
But are eBooks compatible with Kindle?
Well, some eBooks use the Adobe DRM especially those sold by eBooks.com. As a result, they aren't compatible with Kindle devices thanks to Amazon's use of their bespoke DRM and format.
What book formats does Kindle use?
AWZ: this is Amazon's proprietary format. It may be seen as AZW, AZW1, AZWW2, AZW3, OR AZW4.
MOBI: this file type is by Mobipocket. And it can be password protected.
TXT: Plain Text files have few formatting options and can be created on your PC
RTF: Rich Text Format.
How do I transfer eBooks to my Kindle?
If you're an avid reader, you've been caught up in this dilemma at least once. You see a book and wish you can have it in your Kindle library.
Use the 'Send to Kindle' feature
Amazon currently has a 'Send to Kindle' computer applications and browser extensions. It may not be able to convert every file type but it's very easy to use.
Install the 'Send to Kindle' on your device
This application will allow you to transfer any files supported by Kindle that are on your device. And you can send it to any Kindle device with your accounts. Select the file you want to send and where you want it to go.
Install the 'Send to Kindle' browser extension in Chrome or Firefox
One can use these extensions to clip blog posts, articles, and anything else that loads straight to your Kindle. It helps you keep tabs without losing your information
Email a book to your Kindle
Are you often asking, "How do I email a book to my Kindle?"
Well, we've got you covered. It is an ideal solution when you don't want to install anything on your device. It will require a bit of setup but once it is configured you are good to go.
1. Go to Manage My Kindle page in your web browser
2. Click on Preferences on the menu on the top of the page
3. Click on personal document settings
4. Scroll down to the approved personal document email list and add your email address
5. Find the Kindle you want to send the files to under 'Send to Kindle Email settings
6. Open your email and compose a new email and put your kindle email on the 'To section'
7. Attach the file to the email you would like to send to the Kindle
8. Send the email.
Amazon's Kindle is one of the most popular e-readers in the market. So it's a shame that it doesn't support the most popular formats for eBooks – like EPUB. EPUB is a very popular format especially with Sony eReaders and Barnes & Noble Nook.
So what happens if you want to read a book you bought on another site on your Kindle? Fear not. What earlier seemed like a daunting task has been made quite easy thanks to technology.
Use a file converter to convert files to Kindle
If you have an EPUB or PDF file that you want to read on a Kindle, the simplest way to go about it is to convert it to MOBI. There are several programs that will enable you to do this. Caliber is one of them for windows and Macs. The kicker is that you can only use it to reformat eBooks and not any other file formats.
Today, we'll talk about a one-stop-shop solution for all your eBooks and file conversion needs. That is Filestar. It's easy to use the application, fast, and most importantly secure. You can convert any eBook to a Kindle supported format.
This is how you go about it.
How to convert PDF to Kindle format?
With Filestar, you can convert your PDF or even EPUB books to either MOBI or AZW3.
Convert PDF to MOBI
Watch this video and see how easy it is to do it with Filestar.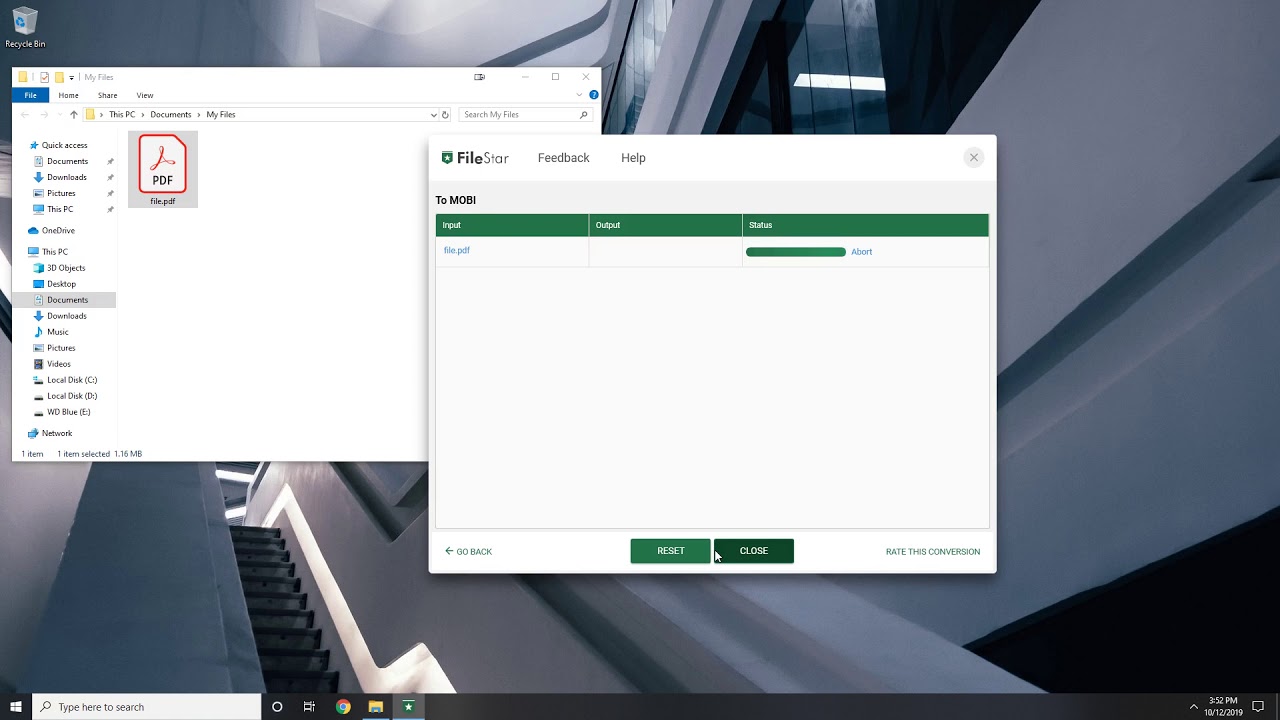 Convert PDF to AZW3
Here you go: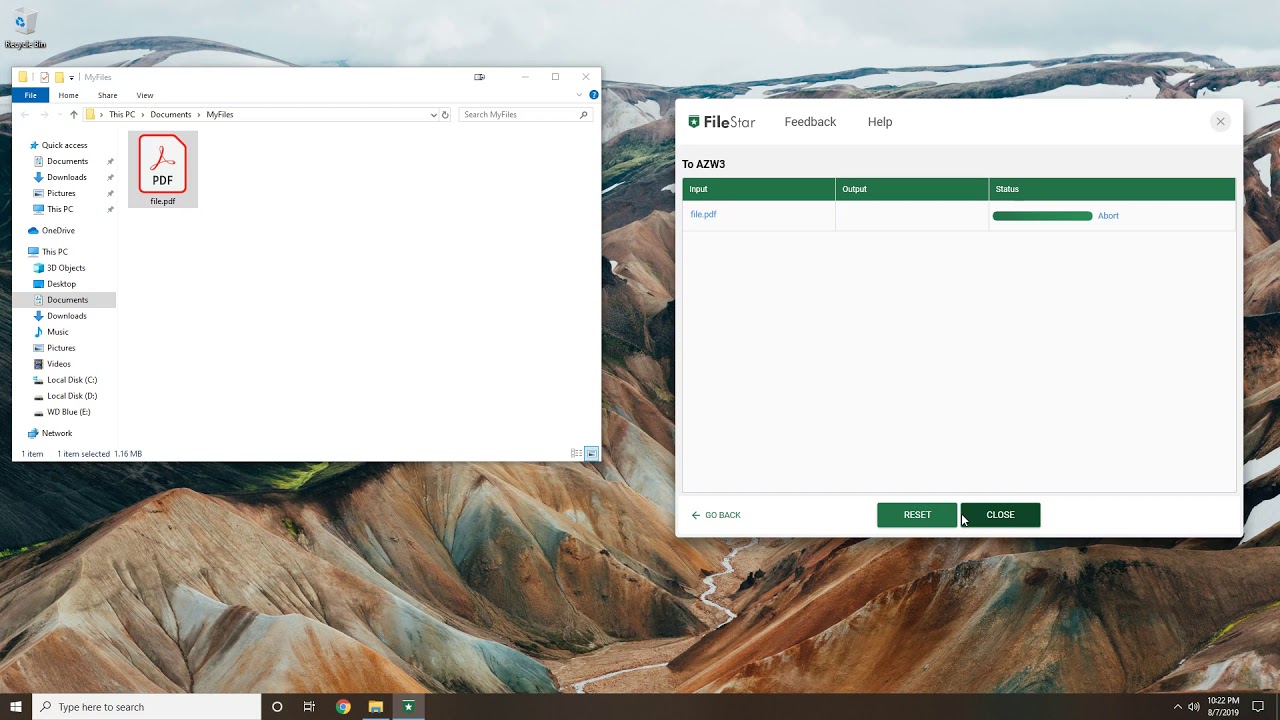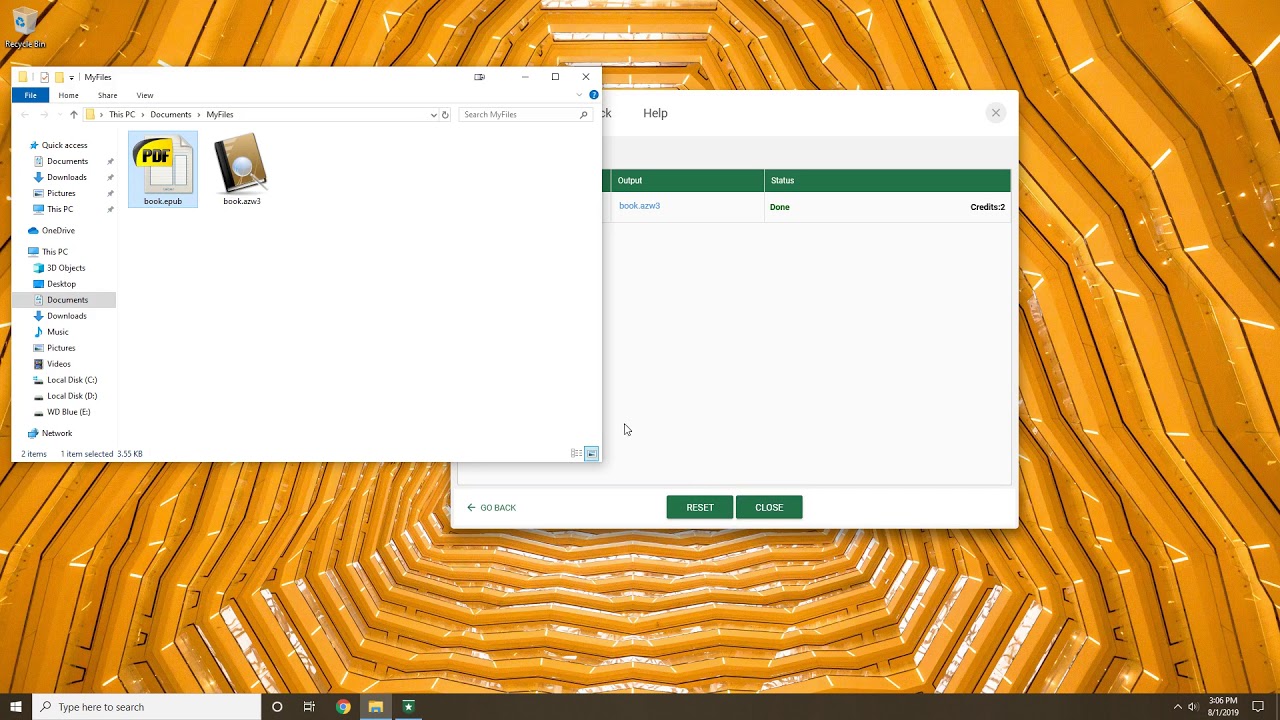 As you can see, now you can read any book you want to on your Kindle regardless of the format. Just convert it to a supported file and you are good.