All about SWF and SWF file conversion
SWF file format was originally developed by Macromedia Flash 1.0 and was known as Shockwave Flash (SWF) file format. In 2005, Adobe acquired Macromedia Flash and later on in 2008, they released a code that allowed SWF files to be indexed and crawled by the search engines. Since then, they have grown to become the default format used to publish Flash content online. As a result, their name was revised to Small Web Format (SWF).
SWF files are designed to effectively transfer text, bitmap and vector graphics, animations, and audio over the internet. A Flash plugin allows you to view them on a web browser. They are popularly used to transfer action scripts, multimedia, and vector graphics. Currently, Flash Player reaches 99% of internet-enable computers and mobile phones.
Advantages of SWF files
Vector-based
This makes them scalable so they can be viewed on any screen without them looking pixelated or granulated. You can zoom them in or out to fit any screen resolution and the view remains smooth and very clear.
Fast loading speed
SWF files are created to be very light and small. For this reason, they can be used with different players running on any system. Their animations are also displayed clearly and can be used on poor network connections.
Transparency
SWF files allow you to dictate the level of transparency that you need. It offers the option of partial transparency or any percentage of transparency.
Ease in compression
It uses a non-patented lossless compression algorithm known as DEFLATE making sure no loss of data quality happens during the compression.
Full-fledged media experience
Flash largely supports animations, audio, and advanced interactivity. It is so much more than a video player as it incorporates aspects like dynamic streaming, advanced text support, 3D effects, and hardware acceleration.
The major disadvantage of SWF files is compatibility with computer systems. You need to have Macromedia Flash installed on your machine for you to play and open SWF files.
However, if you have an SWF to MP4 converter, you don't need to worry about incompatibility.
Converting SWF to MP4
Filestar is one of the best and user-friendly SWF to MP4 file converters. Once you have downloaded the desktop application, follow the steps on the clip below.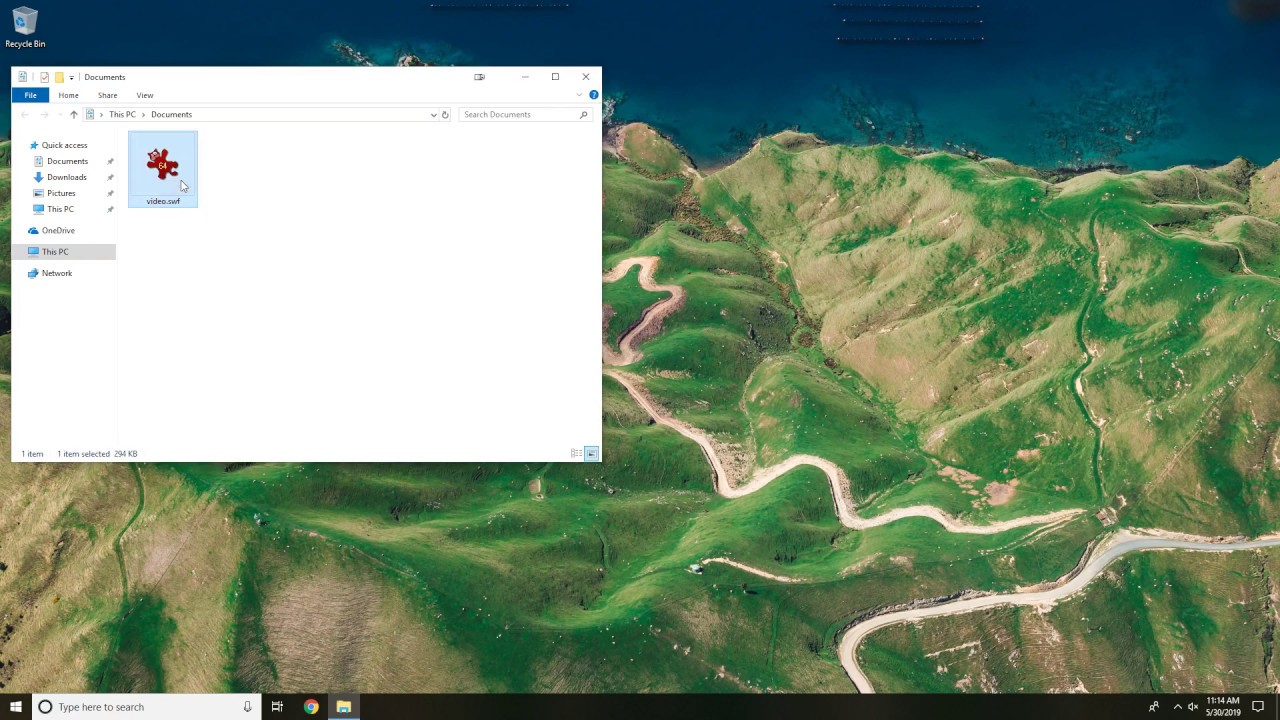 Filestar is one of the best and user-friendly SWF to MP4 file converters. Once you have downloaded the desktop application:
Right-click on one or more SWF file(s) on your desktop
Select Convert with FileStar.
Type Convert to mp4 in the search box.
Press Run.